Tpaint is a VGA image editing and paint program. It has been inspired by the lack of adequate image creation utilities for game and demo production.
Tpaint is designed to be easy to use and powerful. It uses both the mouse and the keyboard to give the user maximum control and speed.
Tpaint is being released in a Beta test version to gauge support for the product and to obtain suggestions for features to be added.
Tpaint currently features:
4 levels of magnification - all features work at all magnifications
Moving Info box to show relevant information and stay out of the way.
Blurring
Antialaising
Masking of image area - up to 8 masks to limit where pixels can be drawn
Palette manipulation
Clipboard
Dodging and Blurring with all tools
Line, Box, Circle, Ellipse, Bezier and Brush tools
Antialiased line drawing
Pixel Averaging with middle mouse button
Not yet implemented in Alpha test version:
Multiple image sizes
Resizing of images - with antialiasing and interpolation
Support for PCX, GIF, PNG, BMP graphics file formats
Better file support with browsing of directories/drives
Download a Alpha test copy of TPaint, and also some example images.
Screen shots from TPaint: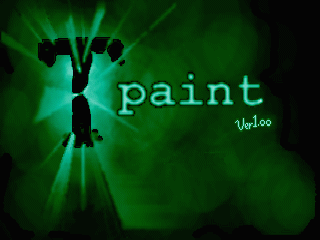 Title screen created with TPaint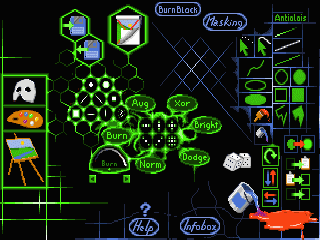 Menu Screen also created with TPaint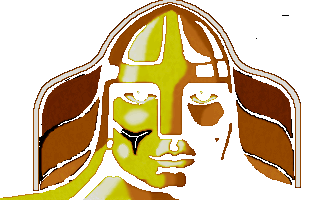 Image created with TPaint's masking features
If you have any comments, suggestions for improvements or wish to obtain a later version of TPaint please e-mail me: