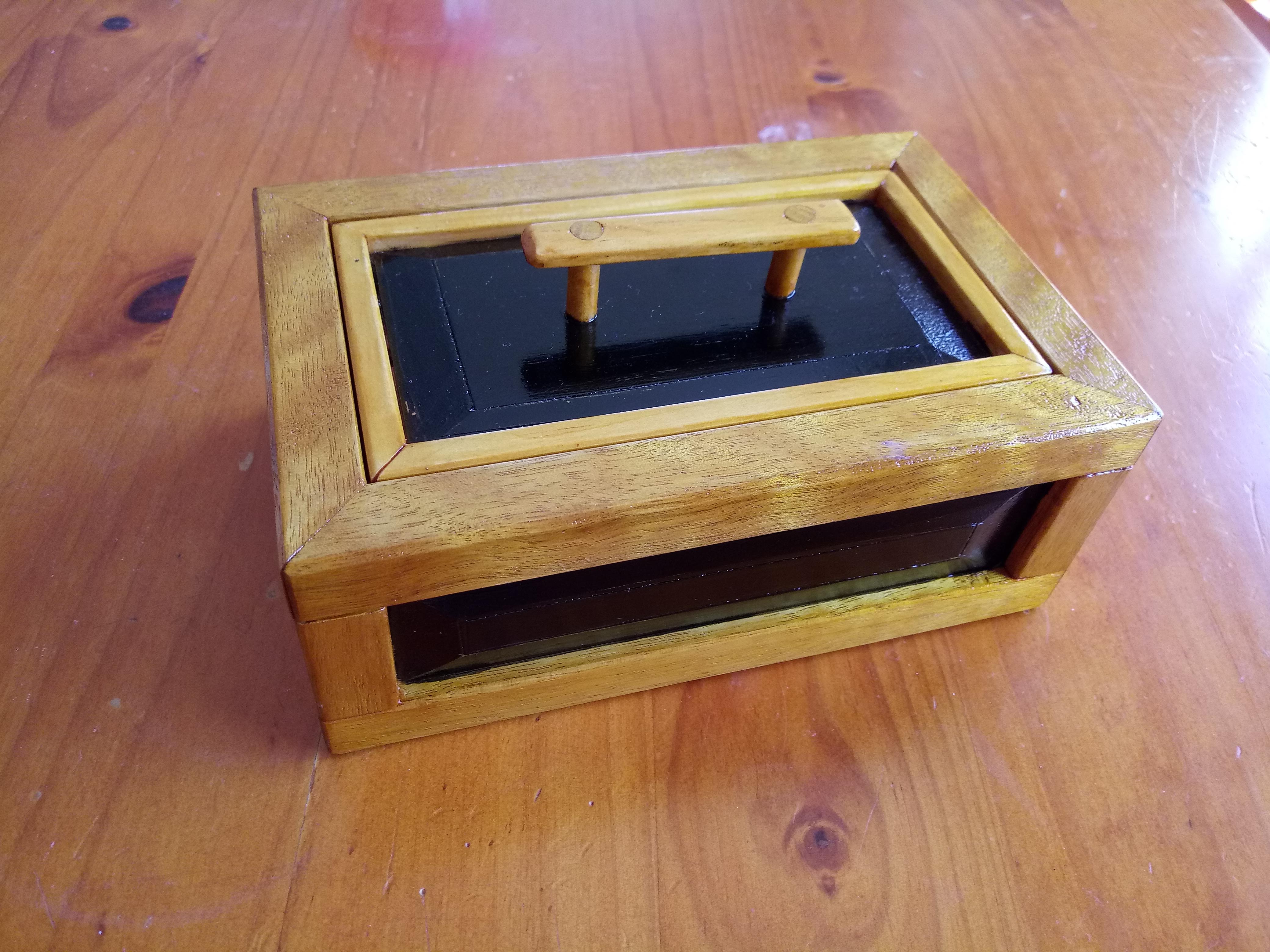 A couple of small boxes made while experimenting with a grooving plane and mitre saw.
The first box was framed with reclaimed hardwood from a patio umbrella. Pine panels were bevelled and "lacquered" with an India ink and shellac mix.
The second box was also made from contrasting wood from the patio umbrella - jointed then resawn before planing smooth and cutting grooves and joints. Base and lid are recycled plywood (pre-painted on one side).